Free Shipping when you spend $19 or more anywhere within Australia!
Our Ambassadors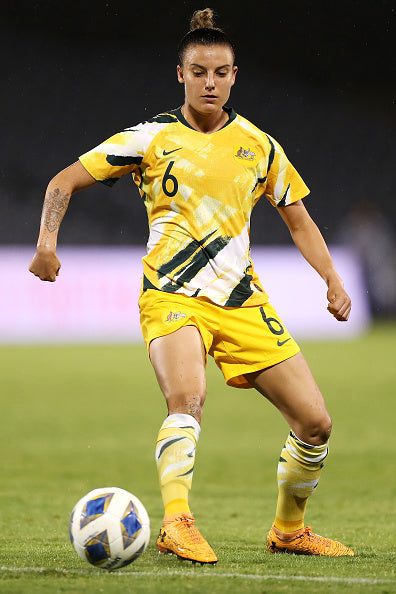 PROFESSIONAL FOOTBALL PLAYER
- CHLOE LOGARZO
Professional footballer Chloe Logarzo is described as "creative, dynamic and highly competitive…she is a player who makes an immediate impact…both on and off the field." (Coach Huw Williams, Kansas City, matildas.com.au) Beginning as a Westfield Matilda in 2013, her career has been played across the globe, including Scandinavia, Australia, the US and England.

Chloe's achievements are extensive. In 2013 she captained the National Under-20s side to finish runner up in the AFF Women's Championship. In 2014 whilst playing for Colorado Pride she went on to win Rookie of the Year after scoring eight goals and contributing seven assists in the USL W-League.

Chloe represented the Matildas in the 2016 Summer Olympics, 2018 Asian Cup, 2019 FIFA Women's World Cup and the 2020 Summer Olympics team which finished the tournament in 4th place, the best
the Matildas have ever done at an Olympics. A recent move from the FA's Bristol City to the NWSL Kansas City is an exciting new opportunity for Chloe. With a 3-year deal, and the 2023 FIFA Women's World Cup on home soil in her sites, Chloe is set to thrive.
PROFESSIONAL FOOTBALL PLAYER
- HAYLEY RASO
Hayley Raso is resilience and grit personified. Her story has the makings of a Hollywood blockbuster, with audiences leaving inspired to live their best lives. Hayley's professional football career started
with Canberra United in 2011. Today she plays for Everton in the English FA WSL and represents the Matildas in the Australian National Team for which she has been part of since 2012.

Her achievements are extensive. She has won the Westfield W-League Premiership in 2011-12, and represented Australia in the 2015 FIFA Women's World Cup, 2018 AFC Asian Cup, 2019 FIFA Women's
World Cup as well as the 2020 Summer Olympics in Tokyo achieving 4th place, which is the best the Matilda's have ever done at the Olympics.

But her success has not come easy. In 2018, Hayley suffered a traumatic back injury breaking 3 vertebrae whilst playing for the Portland Thorns. It was not just Hayley's career in jeopardy, her ability
to ever walk again was in question. After 6 months of extensive rehabilitation, Hayley returned to later represent Australia in the 2019 Cup of Nations where she scored a goal for the Matildas. Her football
journey continues, and we wish Hayley every success. When Hayley reflects on her life she says… "I have learned to never take what you love for granted, because it can be taken away so quickly.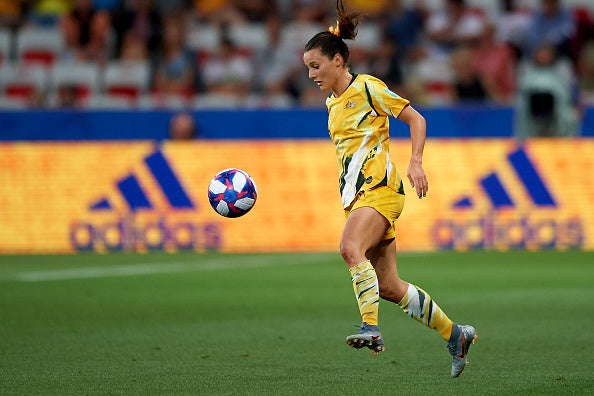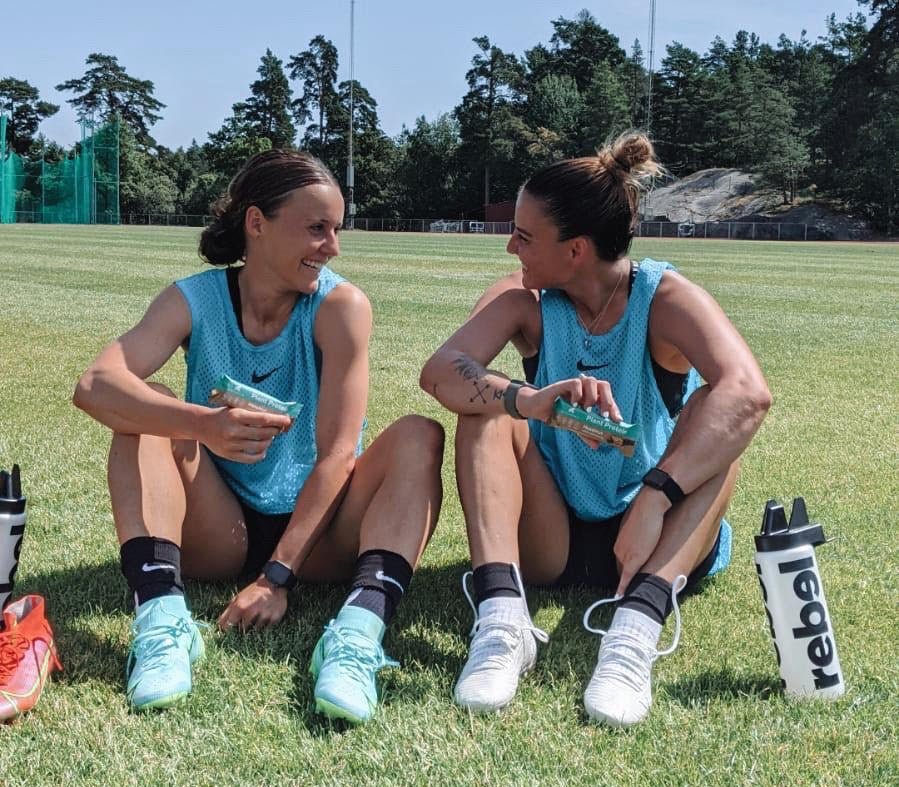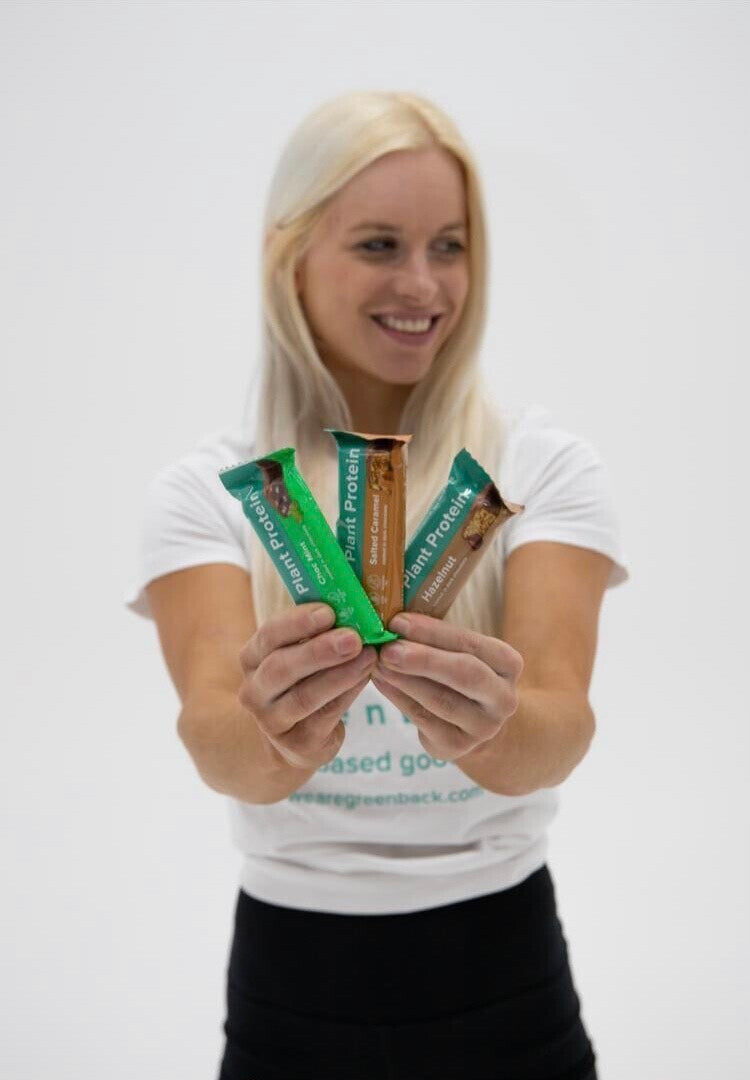 PROFESSIONAL ATHLETE
- ANNA DAVEY
Perth, Australia
Anna Davey is both brains and brawn. She's fit, she's skilled and she's strong. Anna gave up her day job as a lawyer to follow her passion for professional rock climbing. A former Ninja Warrior semi-finalist, her schedule is full. Anna has a busy social media presence; she is a climbing coach and personal trainer with clients all over the world and she fits in her own training to support her bouldering dreams. Bouldering is a form of rock climbing with no ropes or safety gear. It's a sport that allows a climber to test their body to the absolute limit – to push their strength power and technique. Anna reflects, "there's no other sport in the world in which you're hanging off, sometimes one finger, and have to be able to put your leg up at your head, or often be able to do one-arm pull-ups. It's just a little bit crazy… you really have to see it to believe it."
Her achievements are extensive representing her sport at home and on the international stage:
⦁ No 1 Overall Boulderer in Australia 2018
WA State Champion in Lead and Bouldering 2017/2018
⦁ 1st Place NSW State Titles 2018,
⦁ 1st Place Boulderfest 2018
⦁ 1st Place SA State Titles 2018
⦁ 1st Place West Coast Blocks 2019
⦁ 2nd Place WA State Titles Boulder 2019
⦁ 3rd Place WA State Titles Lead 2019
⦁ 50th Rank in the World 2019.

Anna's accomplishments show us what's possible. She reminds us, "Always believe in yourself. I started climbing at the age of 25 and I remember a year in, I said I'll climb for Australia one day and people laughed at me. 3 years later I made that happen. I never gave up.
PROFESSIONAL AFL PLAYER
- CHRIS MAYNE
Professional AFL Footballer and Vegan Chris Mayne has told The Age newspaper "diet has been a big part of (his) transformation, (he is) looking at trying to be leaner but also find engine run as well."

Success for Chris has not come without its challenges. After playing 172 games and kicking 196 goals for Freemantle from 2008-2016, Chris joined Collingwood Football Club in 2017. He gained industry respect and kudos from teammates after overcoming a difficult 2017 with a gruelling offseason fitness and diet regime. Chris's hard work and resilience paid off. He went on to play every match after round 6 in the 2018 season including the 2018 Grand Final.

His resurgence has continued to be met with challenges. Throughout 2019 and 2020 Chris copped a fracture to his L2 and L3 discs as well as two concussions in the space of six months. Despite these setbacks, true to form, Chris has been back on the field playing throughout the 2020 and 2021 seasons. Legendary league pitcher Satchel Paige captures Chris Mayne's resilience and grit perfectly…. "never let your head hang down. Never give up and sit down and grieve."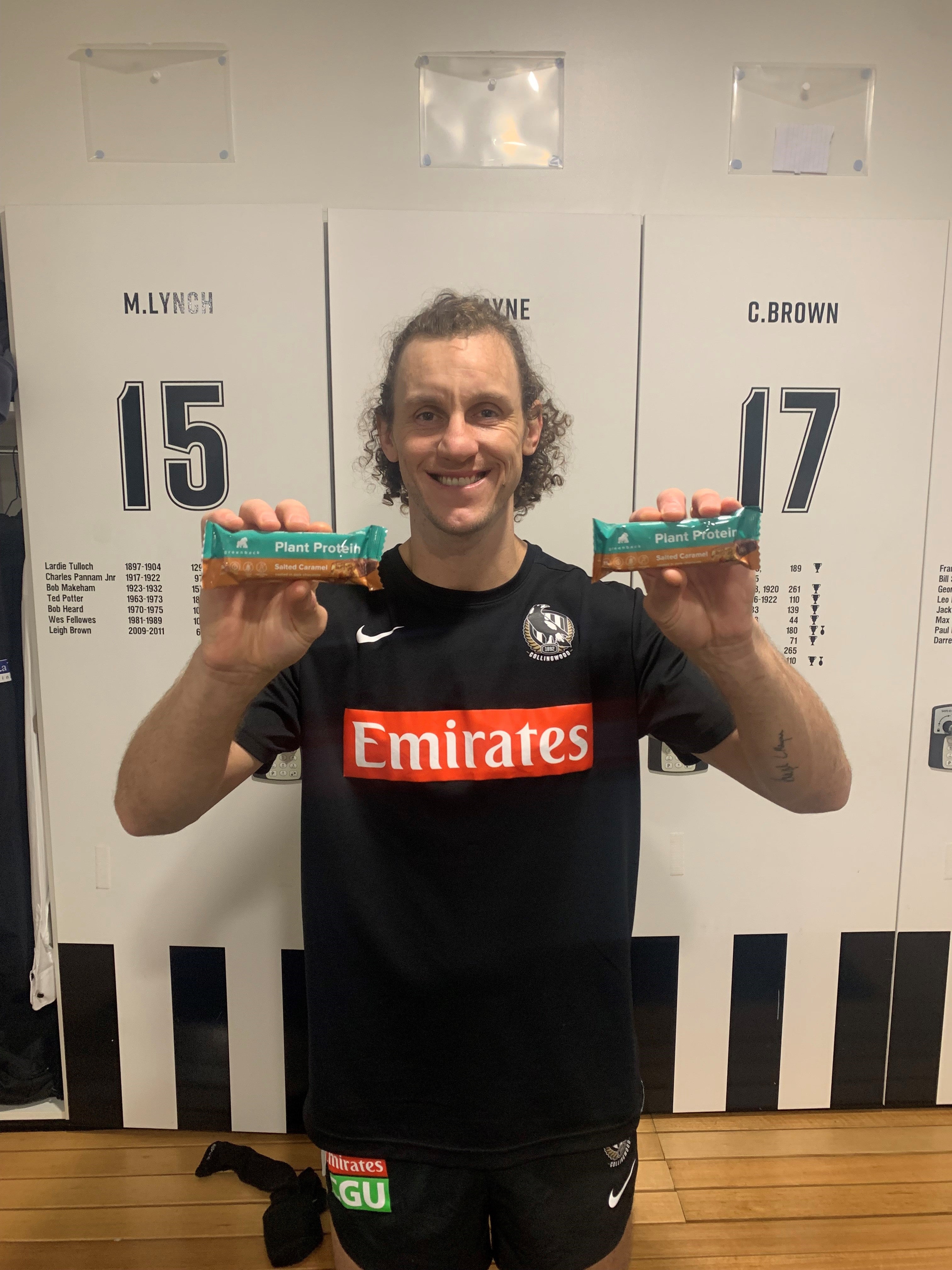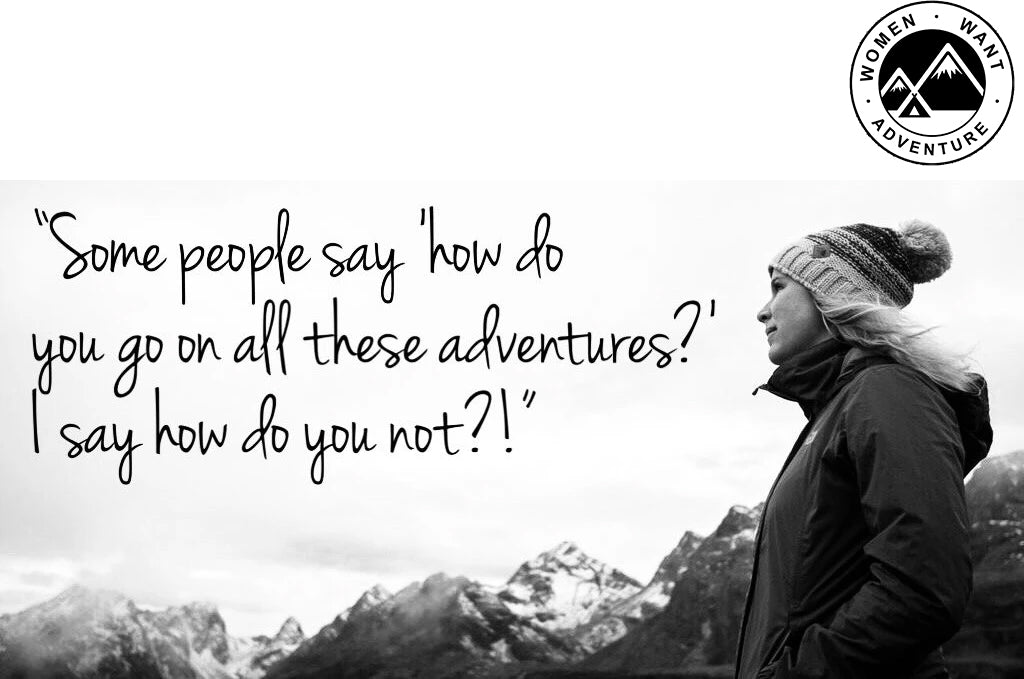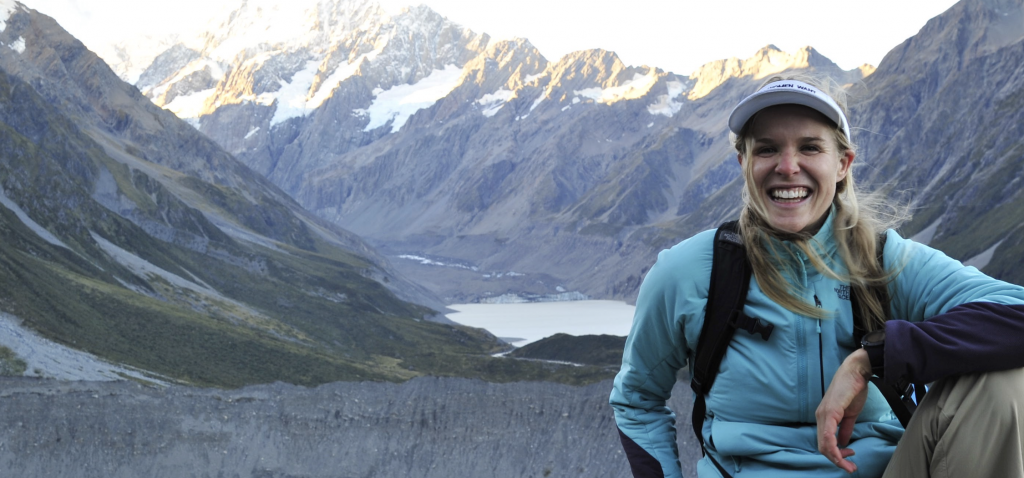 WOMEN WANT ADVENTURE FOUNDER
- MONIQUE FARMER

Sydney, Australia
Monique Farmer founder of Women Want Adventure exemplifies that when you follow your passion you find your power. With a love for life, adventure and new experiences, Monique has built a career around helping "inspire, empower and connect women through outdoor adventure."

Leading a group of professional female guides, Monique provides hiking, kayaking, canyoning and yoga trips for women. She loves providing a supportive environment for women to break out of their
comfort zone and push personal boundaries. Lifelong friendships are made, and confidence instilled.

With a passion for both physical and mental wellbeing, Monique says, "I've had my fair share of struggles and I turn to nature as a release. I feel strongly about what nature can do for you well-being".
PROFESSIONAL FOOTBALL PLAYER
- KATRINA GORRY
Katrina Gorry made her debut in both the Australian
National Team and the W-League club Brisbane Roar in
2012. She continued to play for Brisbane Roar during 2013
and made the leap overseas in 2014.
In 2014 she signed to US National Women's Soccer League's
FC Kansas City. She was awarded 2014 AFC Women's Player
of the Year and FFA Women's Player of the Year.
She has represented Australia in the 2015 FIFA Women's
World Cup, 2016 Summer Olympics, 2018 AFC Women's
Asian Cup, 2019 FIFA Women's World Cup as well 2020
Women's Olympic Qualifiers.
From 2017 until the present Katrina plays for Brisbane Roar
in the W-League. During the W-League off-season, she
played for Japanese League's Vegalta Sendai and US
National Women's Soccer League's Utah Royals FC.
Katrina signed with Norwegian Toppserien's Avaldsnes for
the 2020 season, before returning home to play with
Brisbane Roar, expertly juggling playing football and
motherhood after the birth of her daughter Harper in
August 2021. Later this year Katrina and Harper will be off
to Sweden, having just signed a contract with Vittsjö GIK
Hässleholm.
She has a great interest to join the police force and is
looking at ways to study while also playing football. Off the
pitch, Katrina loves spending time with her family and
cavoodle Rio!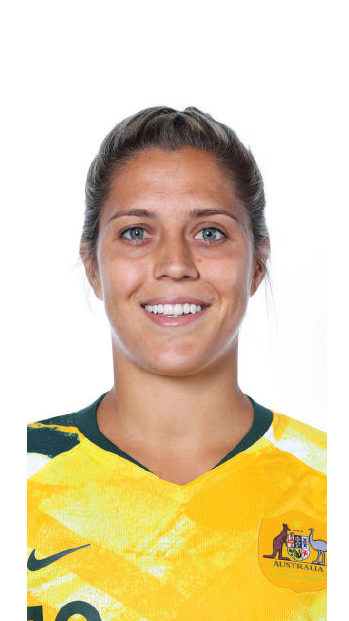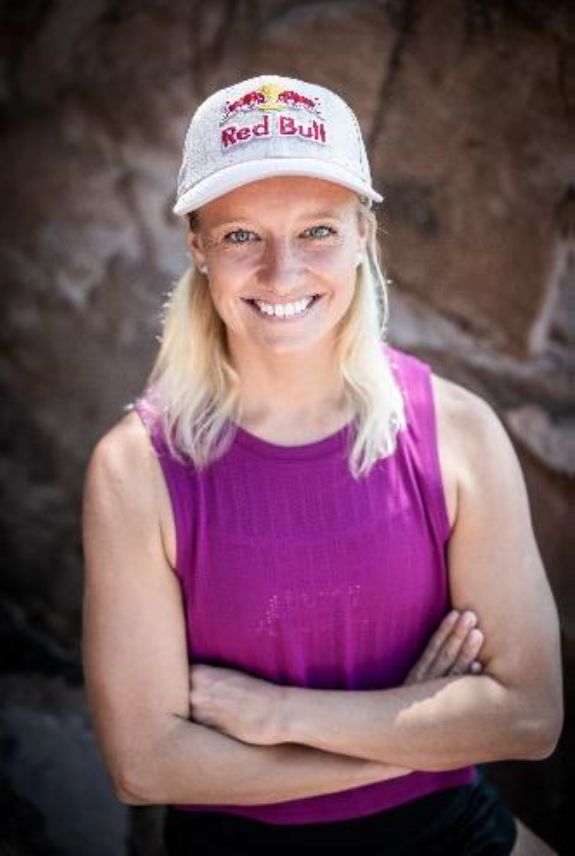 REDBULL CLIFF DIVING CHAMPION
- RHIANNAN IFFLAND
Rhiannan Iffland began her cliff diving career with a stunning win. In 2016, her rookie year, she won her first ever competition as a wildcard entry into the Red Bull Cliff Diving World Series.
Rhiannan was hailed as the 'Australian cliff diving sensation' not only was she the youngest female diver ever to win an event, but she alsoscored podium places on all of her seven starts.
These achievements are the fruits of the hard work of an athlete who's been practising their
sport from early childhood Rhiannan began diving at the age of nine and before that she was an avid acrobatic trampolinist.

Rhiannan is now 5 x Red Bull Cliff Diving World Series Champion and 2 x FINA World Champion. While also winning gold for Aust ral ia in the 2017, 2019 and 2021 World Aquatics Championships.
PROFESSIONAL SURFER- LUKE JENSSEN
Luke Jenssen is a vegan athlete who has been surfing for over 26 years, with 20 years of experience competing locally,
nationally, and internationally.  
Luke has achieved numerous accomplishments throughout his surfing career, including winning one of his favourite comps - the NOOSA DOG SURFING CHAMPIONSHIP with his surfing dog, Poppy. He is heavily involved in the surfing community and is currently the contest director and club secretary for one of the best Boardriders clubs in Australia; North Shore Boardriders.
As a top-level athlete, Luke takes his nutrition seriously and trusts Greenback as his go-to protein source before and after surfing. 
Luke's current goals include focusing on winning the State
Masters title and National title, which could qualify him for the World Masters. He also aims to share his wisdom on mindset, training, and wellbeing with the younger surfer generation. Luke's dedication to his sport and community make him an exceptional athlete and ambassador for Greenback!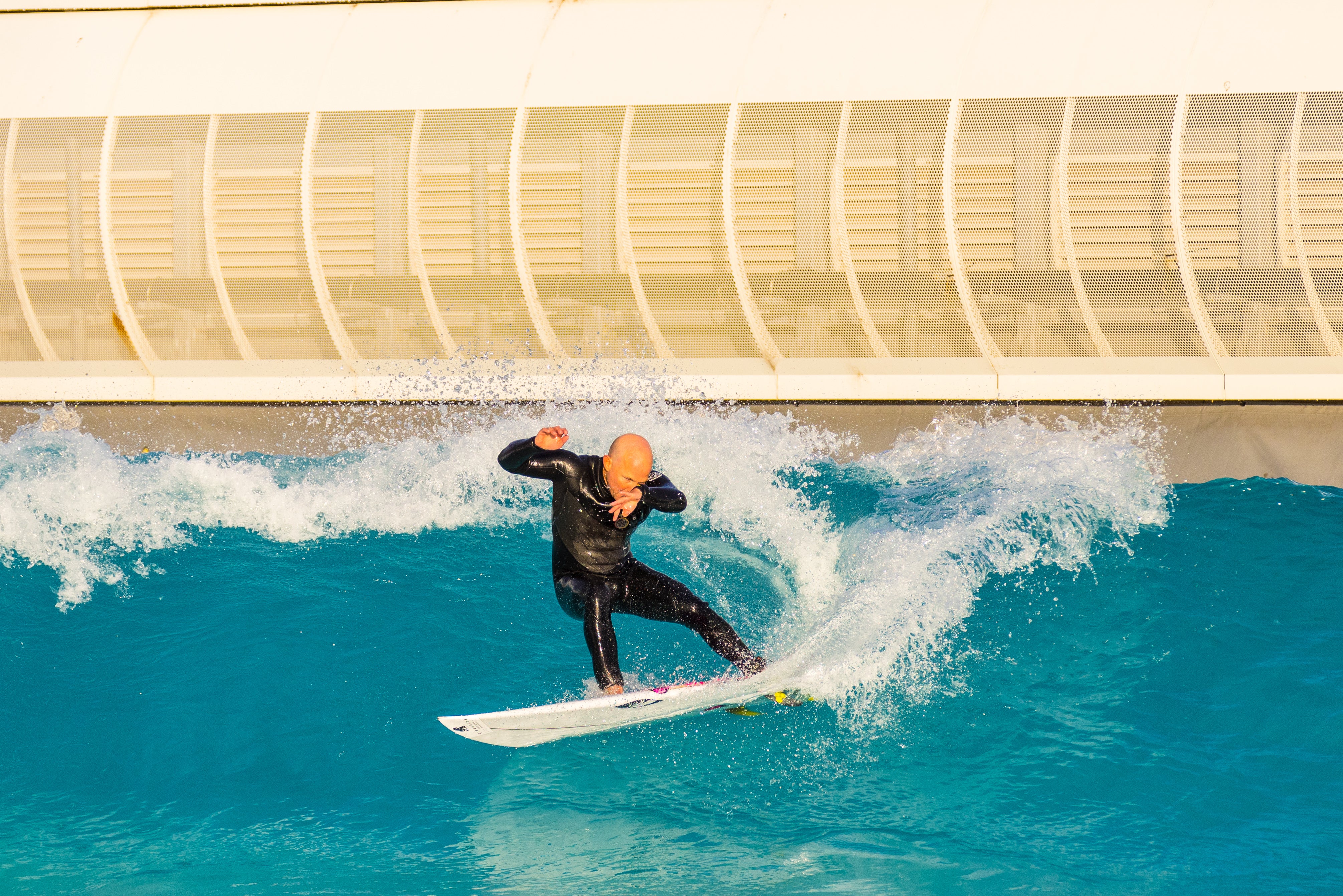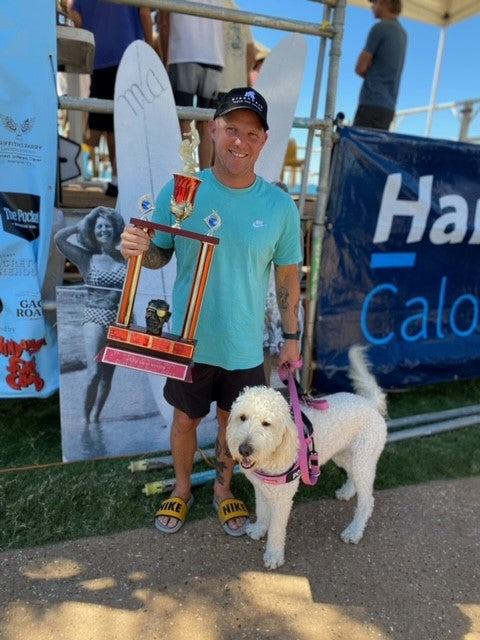 ✕