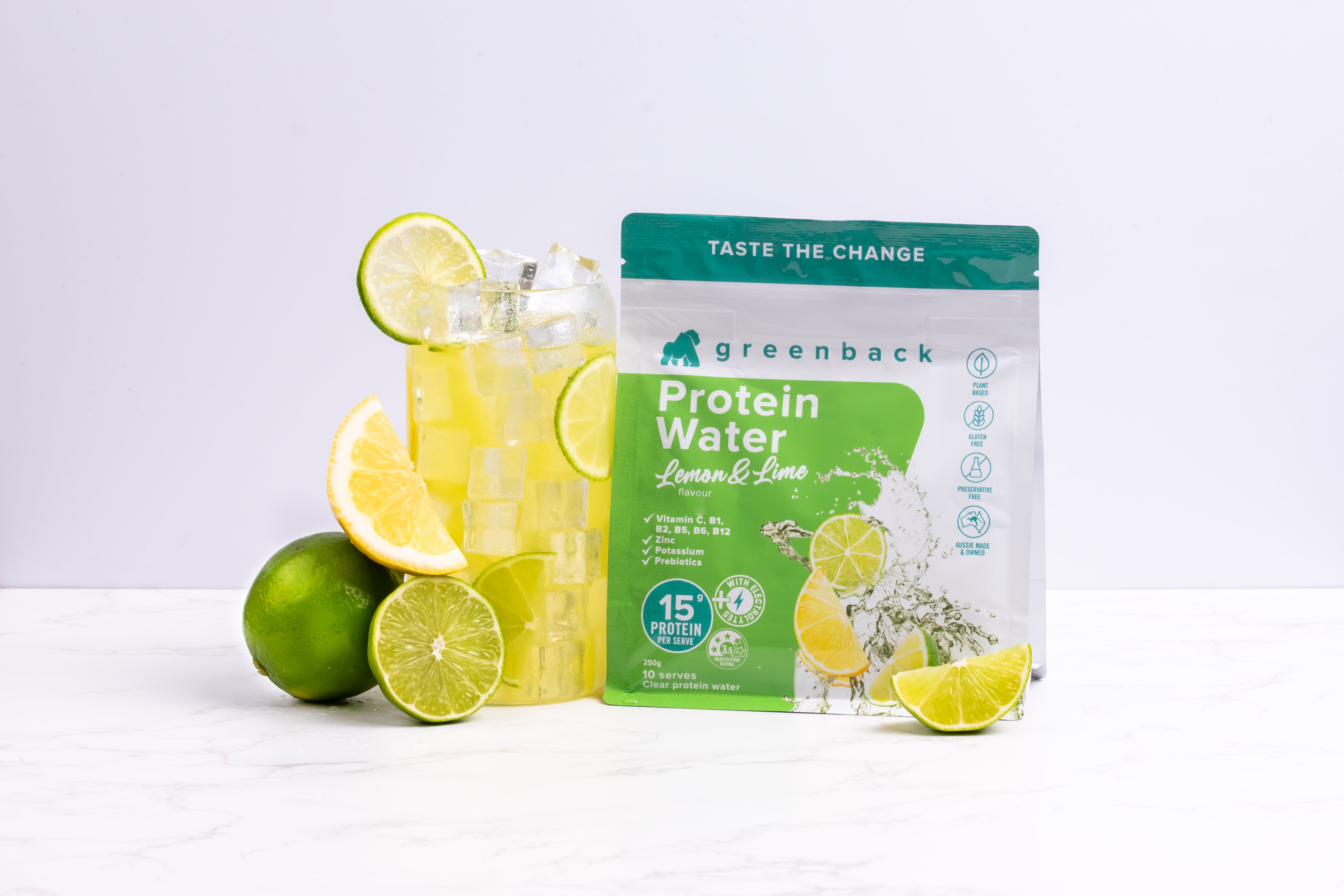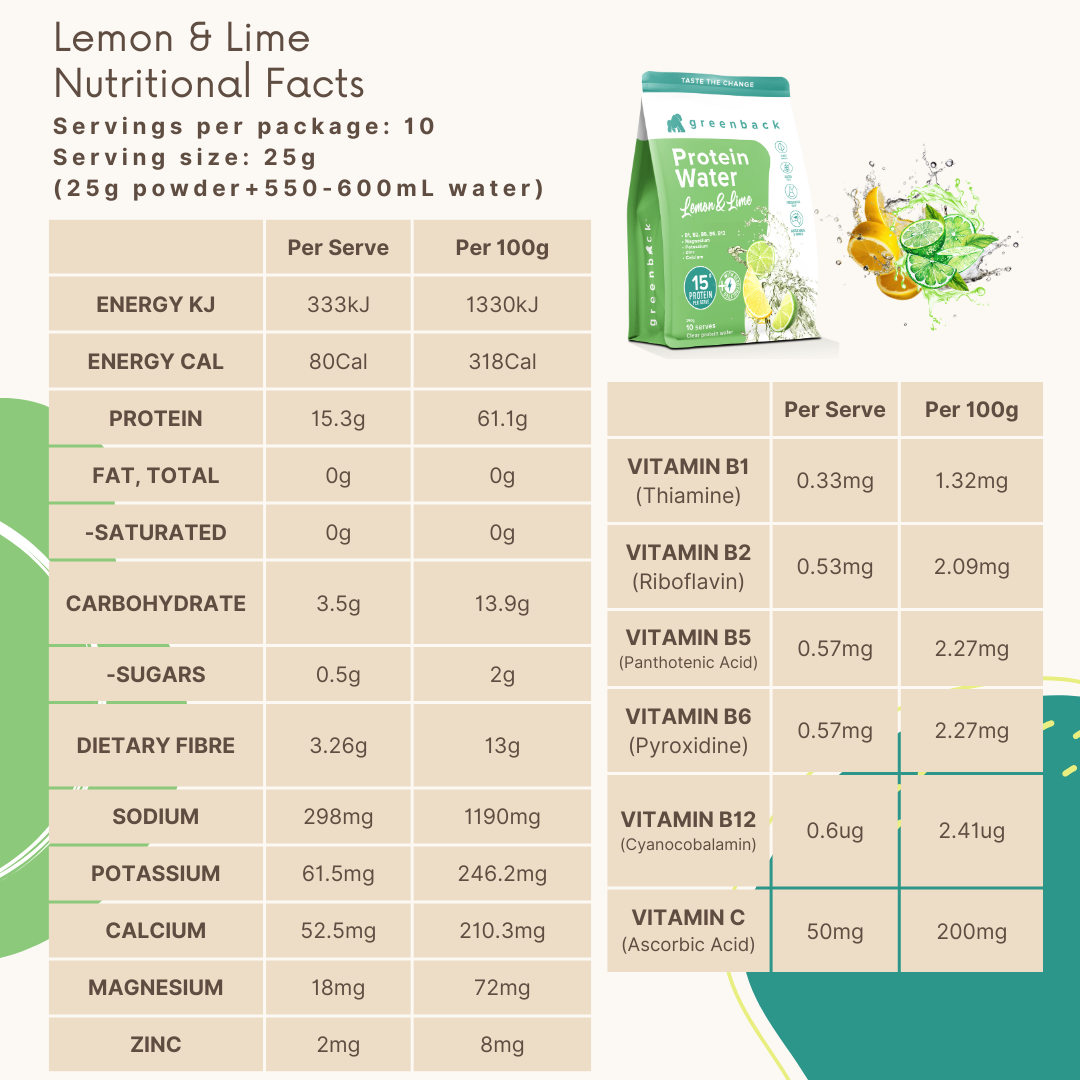 **NEW** Lemon & Lime Protein Water 250g
The Lemon & Lime experience
Introducing Greenback's Lemon & Lime Protein Water – a nutritious and hydrating powder to stir into your water bottle each day. The lemon and lime flavour adds that zesty and invigorating twist to your water, quenching your thirst. Packed with 15 grams of plant-based protein, this powerhouse of nutrients boasts probiotics, promoting gut-health and providing a well-rounded boost to your overall wellbeing. The unique blend of electrolytes, vitamins and essential minerals allows you to level-up your water intake and embrace the extraordinary benefits of this deliciously refreshing drink. Dairy free, plant-based, soy free, gluten free and preservative free.
Vitamin C, B1, B2, B5, B6, B12

Calcium

Magnesium

Zinc

Potassium

Probiotics

Electrolytes

15g protein
Ingredients: What makes it taste so good?
Hydrolysed Pea Protein Peptides, Natural Flavours, Fibre (Acacia Gum& Inulin, from Chicory Root), Citric Acid, Minerals (Sodium Chloride, Potassium Chloride, Calcium Carbonate, Magnesium Carbonate, Zinc Gluconate), Vitamins (Vitamin C, Vitamin B6, Vitamin B5, VitaminB2, Vitamin B1, Vitamin B12), Natural Sweetener (Steviol Glycosides).
Storage instructions: Store in a cool dry place away from sunlight, protected from humidity. Seal immediately after use.
See images for Nutritional Facts.