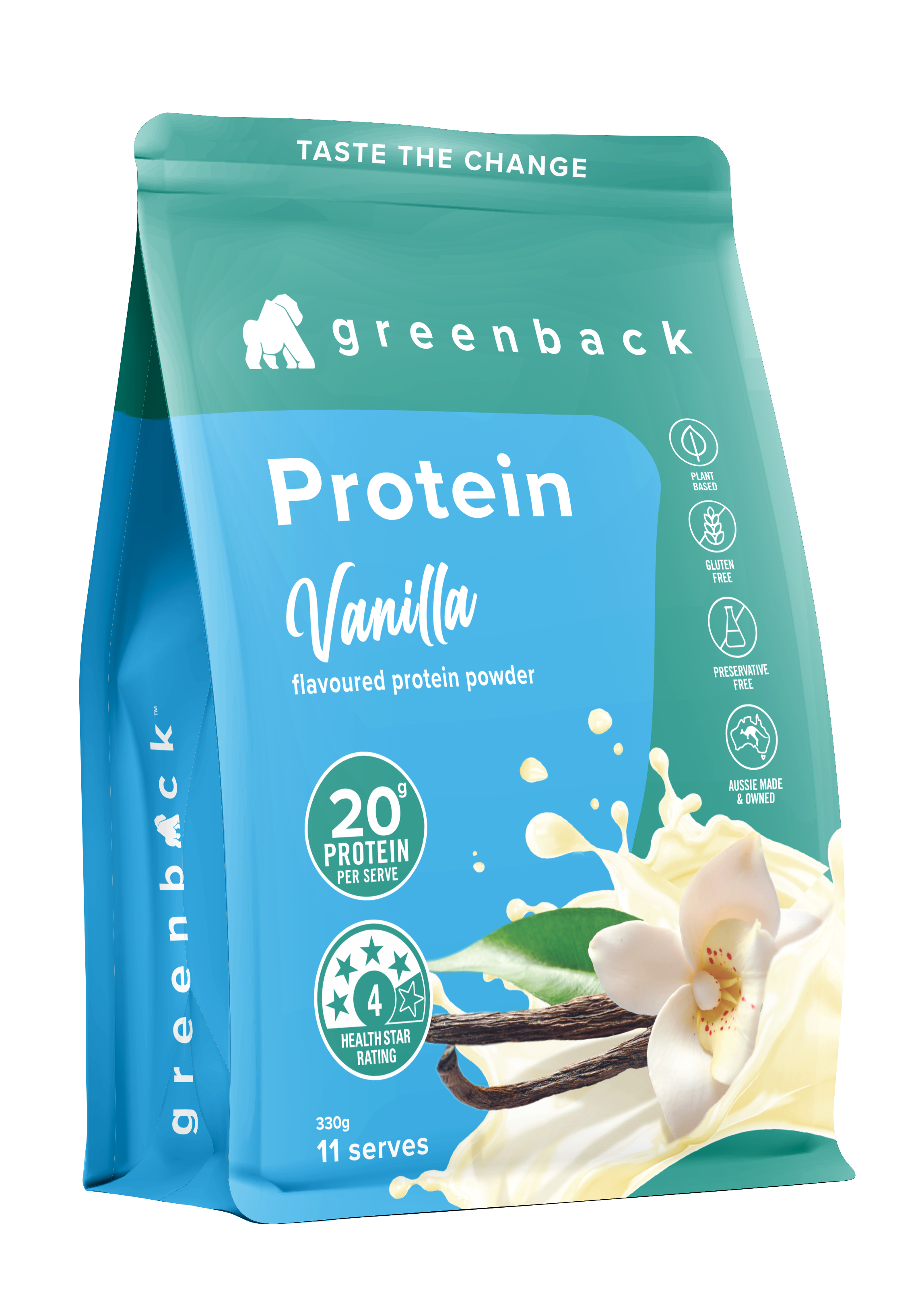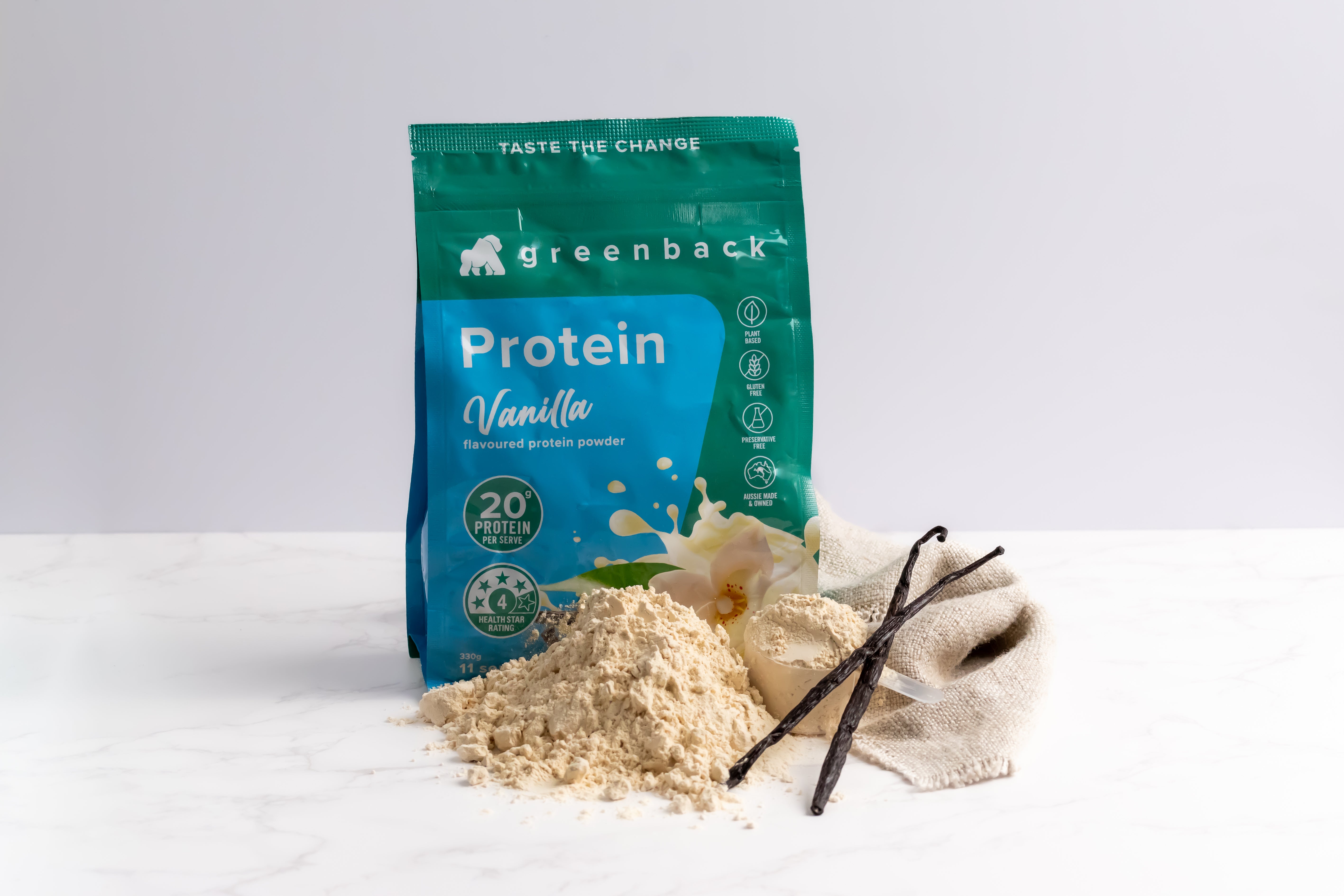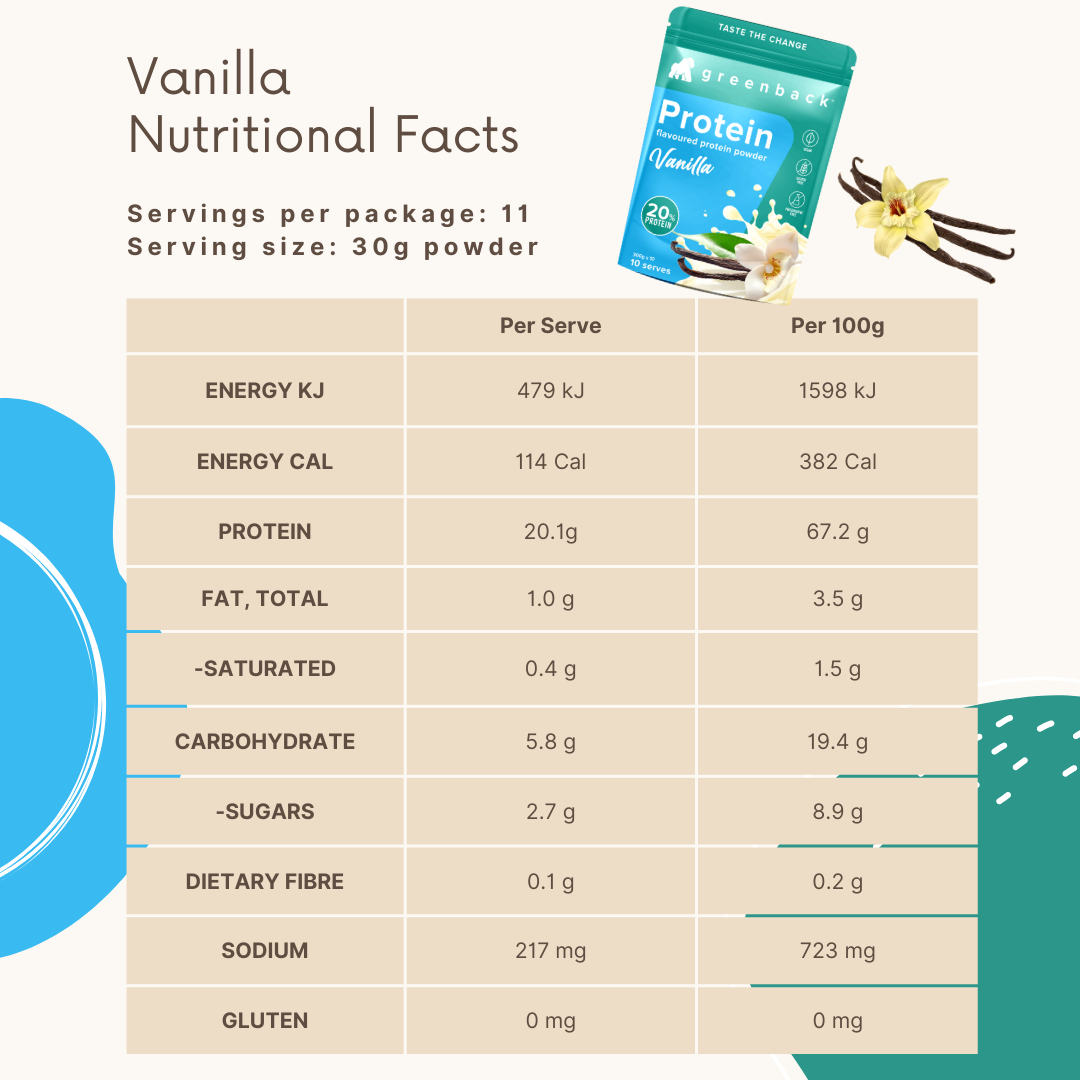 Plant-Based Vanilla Protein Powder 330g
The Vanilla Experience

**NEW AND IMPROVED FLAVOUR!**
Indulge in the pure, wholesome goodness of Greenback's vanilla flavoured plant-based protein powder. Crafted with care, this protein powder is a harmonious blend of natural vanilla essence and high-quality plant-based protein sources. With each scoop, you'll experience a luscious and creamy vanilla flavour that's slightly sweet but totally satisfying. Greenback protein powder will give you that hit of protein without the dairy bloat! Made from pea protein, you will be sure to get your 9 essential amino acids, increase muscle strength and support muscle recovery with 20g of protein per serve. Mix with water or your favourite plant-based milk. This powder blends beautifully! Check out our shake and bake recipes on the back of pack and on our recipe blog page. Plant-based, dairy free, soy free, gluten free, low in sugar and free from preservatives, artificial colours and flavours.
Ingredients: What makes it taste so good?
Protein (Pea, Faba, Rice), Cane Sugar, Natural Flavouring, Coconut Milk
Powder, Sweetener (960).
Directions: Add 30g (approx. 2 tablespoon) into 250ml of water or plant-based milk and mix well with shaker or blender. Check out our recipe blog for smoothie and baking inspiration!

Scoops? To prevent the overuse of single-use plastic, we take an eco-friendly approach and do not supply scoops in packaging. Please use a scoop or tablespoon from your kitchen drawer.
Consumer information: Recommended daily consumption: 1-3 servings. Formulated supplementary sports food. This product is not a sole source of nutrition and should be consumed in conjunction with a nutritious diet. This product should be used in conjunction with an appropriate physical training or exercise program.
Only suitable for children under 15 years of age or pregnant women under medical or dietetic supervision.
Storage instructions: Seal immediately after use and store below 30ºC in a cool, dry place.
See images for Nutritional Facts.